We love light bulb moments. With over 30 years of combined experience we know customization is a key to training development and delivery.
"We want to be your training team!"
Our mission is to help you in developing mindful and invested employees. Working closely with your team, we will design and develop customized training courses that speak your company's language while driving results. From needs analysis to design and implementation, to follow-up and reinforcement, we want to be your training team!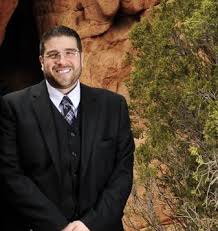 "Knowledge transfer requires more than just having wisdom."
James Bright is a native from CO. He holds a BA in English and a Masters in Business Administration. His passion is, and has always been, learning and development. James has higher education and corporate training experience.
"Teaching in a fun environment is my passion. There is nothing better than having a blast while learning."
Rebeckah Navitsky is from NJ and has lived in Colorado for eleven years. She holds a BS is I/O Psych and a Masters in Business Administration. Her teaching background includes corporate training, cirriculum development, instructional design, and, also, as a fitness instructor.
"I enjoy teaching essential skills that provide solutions at work and in life."
Jonathon Nieves is an experienced trainer and communicator who is adept at delivering information based on audience needs. Se habla espanol. Se encantaria mejorar su compania.